06 Jun 2019
Boiler installations - the ins and outs
Looking at new boilers to choose from can also be quite daunting – what size do you need, what are the best brands, what do you need it to do? If you are unsure, it can be quite easy to have the 'wool pulled over your eyes', so we have put together this handy guide for you, assisting you with your boiler replacement choice and providing a rough idea on costs.
How much is a new boiler?
According to a recent Which? survey, boiler replacement and installations can cost anything between £1500 and £4500 – a hefty amount to pay, especially if you are on a tight budget. Boiler installation costs depend on a few different factors:
The type of boiler chosen

The brand of boiler chosen

The size of the boiler – this depends on the size of your house (the larger your house, the more capacity required)

If the boiler install is a straight replacement (combi to combi), or if you need a whole new type of boiler installed (conventional to combi)

The amount of additional works required – such as changing or adding pipework, or even moving the location of the boiler
Although costly, many installation companies – such as us at 50five – provide financing options, ensuring customers have a more affordable approach to purchasing their new boiler. You must also take into consideration, the amount of money to be saved once a more energy efficient boiler has been installed at your home.
Households typically find 50% of their annual energy bill is down to the boiler – not only powering it, but its output. As soon as a new, energy efficient, quality boiler is installed, you will typically save around 30% on your annual energy bill.
Consider protection methods for your new boiler
Although households will look to keep the cost of install down, it is worth considering the additional options provided by the installer – when it is happening, not later down the line. For example: 50five engineers will always recommend a full chemical flush upon installing a new boiler, as well as installing provisional measures such as magnetite filters and smart thermostat controls.
Chemically flushing your system before installing the new boiler, ensures any sludge, magnetite and other debris which has built up is cleared. Doing this ensures your system is clean and will not present any issues once the replacement boiler has been installed. Further protective measures such as the Adey MagnaClean Professional 3, installed by 50five, ensures any future debris within the system is filtered away from radiators and piping therefore extending the life of your system and ensuring energy efficiency is always high performing (this also helps to keep your energy costs down).
Smart thermostats or smart thermostatic radiator valves (TRV's) are also an effective way to keep your central heating system balanced, and prevent your new boiler working excessively. Used correctly, these smart devices allow you to control temperatures throughout various rooms (zones) within your house, monitor energy usage and control the boiler when you aren't at home. This leads to better energy efficiency and helps to lower heating bills.
Combi boiler prices
Combi boilers are the most common types of boiler fitted in UK households – unlike other solutions, combi's control your entire heating system from one unit. The system heats water to supply to both hot-water taps and radiators – removing the need for a cold-water tank or hot-water cylinder.
Combi boilers are often installed as part of a direct replacement, or to replace a conventional heat only boiler. The cost of labour for combi swap is roughly between £500 & £700, whilst the labour cost of replacing is roughly £1100 to £1500. The combi boiler itself can range anything between £500 and £1900 – it goes back to what we said earlier, the brand, the size, the works involved.
Working in partnership with leading manufacturers Vaillant and Ideal Boilers, we at 50five can provide very competitive pricing for all combi boilers – including 10 Year Manufacturers Warranty. To find out more about boiler replacements with 50five or discover the range of boilers available.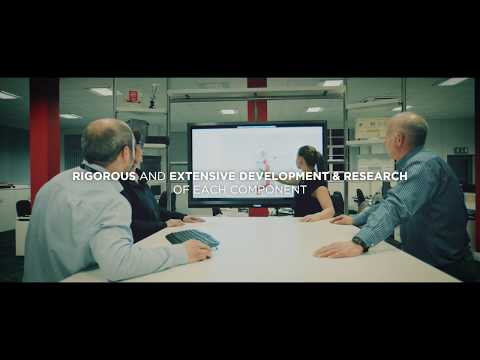 All our engineers are Gas Safe Registered, ensuring your new boiler installation is carried out by a qualified engineer to high standards.
How long does it take to install a boiler?
As boiler installations vary in complexity, there isn't a set time on how long it will take to complete an installation. Depending on the scenario you have, will determine not only the cost of the install, but how much time is required.
Combi to combi replacements – without a location change – should take no more than a day's work. This is assuming there are no complications with your system. Engineers will use the same pipework and replace the boiler.
Moving your boiler to a new location will take roughly 2 day's work – the run of your existing pipework will need to be changed, and the engineer will need to cap off any pipework no longer in use. The further away the new location from the original, the more time required to install
Replacing your boiler from a more conventional method to a new combi (system upgrade) all depends on the type of boiler you're swapping out, and how much requires removing. For example, changing from a system or conventional boiler to a combi, will require the removal of the hot-water cylinder and or cold-water storage tank.
You should also factor in time for any additional services you are having carried out, such as a chemical power flush, a filter installation or if you will be upgrading your gas mains. A chemical power flush can take between 1 to 2 hours, to ensure all debris has been completely drained from your system. Whilst this is happening, the engineer can install the filter system onto your boiler, ready for when the central heating is piped up and ready to be turned on. Upgrading the gas mains can be a bigger job – the Gas Safe Engineer at your home will inform you if your pipework is suitable or not for the new boiler being installed. New boilers need pipework of 22mm as a minimum, whereas older models only require 15mm. Depending on the complexity of the piping, the upgrade could take anything from a couple of hours to a couple of days – the engineer will make you aware of this so you can plan your time accordingly.
Points to consider
If your current boiler is a few years old and is presenting regular issues, it is always worth looking to replace. Although it can seem cheaper to pay for a repair, these repair costs can add up and quite often, there is only so much repair work which can take place.
If you're unsure on the type of boiler you require, it is important to speak to a boiler installation company for the best advice. 50five is a registered Which? Trusted Trader and are on hand to provide the best advice for your home and your needs.