16 Sep 2019
Why choose Ideal an boiler?
With over 100 years of experience in providing quality heating solutions, Ideal Boilers work towards setting new standards and challenging technological boundaries within industry.
As with 50five, Ideal Boilers are dedicated to quality and innovation – ensuring customers are always supplied with high-quality products, best suited to their household.
Proud to work in partnership with Ideal Boilers, 50five install a range of boilers from Ideal, and provide customers with 10 Year, Parts and Labour Warranty. Ideal's range of boilers are not only recommended for increasing your household energy rating, but they also have an impact in reducing the amount of energy used – therefore reducing the amount spent on your fuel bill.
Here are some advantages of replacing your current boiler with an Ideal Boiler:
More control over your energy consumption

High energy-efficiency to reduce heating bills

Instant hot water supply

Low installation and maintenance costs
Ideal boilers
Logic
The Logic range, from Ideal, are compact and quiet – fitting perfectly into small spaces. Complete with frost protection, a digital display and an easy to see pressure gauge, the Logic is energy efficient and easy to use.
Logic Plus
Ideal's Logic Plus is compact in size and modulates down to as low as 4.8kW – a perfect choice for energy savings. A digital display, user-friendly controls and concealed pipe connections add to the sleek design and functionality.
Vogue Max
The Vogue Max combi boiler is premium range. An Ideal System Filter ensures high efficiency, full-flow, magnetic and non-magnetic filter designed to protect against suspended black iron oxide (reducing energy wastage).
How to choose your new boiler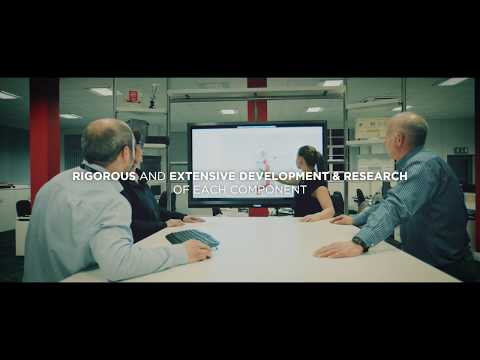 Contact us and answer a few questions about your household such as; the type of fuel used, what current boiler do you have and how many radiators are in your home. Our customer care team will recommend the best boiler type for your home and suggest various options, to ensure your new boiler will be the most energy-efficient solution for your home.
When decided, simply choose an installation date and time which best suits you. Our team may also arrange a site survey pre-installation with a 50five engineer. Our Customer Care team can provide you with everything you need to know about switching to a new Ideal Boilers system and how 50five can install for you.
Call us now on 0800 612 5050, or email sales@50five.co.uk.