25 May 2020
Mitsubishi ecodan Heat Pumps - Benefits & How they work
These inverter-driven heat pump compressors convert the free energy found in the air and enhances its temperature to make it suitable for heating purposes. Its inverter regulates the temperatures so that the heat output is exact to the capacity that you require. Therefore, it will only consume the exact energy required at any time to increase the efficiency.
The components of a Mitsubishi ecodan heat pump system
The outdoor system
The outdoor unit works like space heating pumps. Its outdoor unit makes use of electricity to absorb the free warmth from the outdoor air and conducts it to your home. The heat is then used for heating purposes such as the underfloor heating, radiators or hot water heating.
Hot water cylinder
If you are using the system for hot water system, an all-in-one hot water system are specifically designed for integration with the outdoor unit. You can connect it to an existing hot water cylinder. However, you need to have an ecodan hydrobox module for connection purposes. The cost of the module is low compared to installing the entire system, if you already have a hot water system at home.
Smart energy controls
The system comes with smart controls system with easy-to-use interface to ensure smart energy monitoring. It also comes with an advanced weather compensation to ensure the system delivers comfortable heating at any season.
A similar system is used in an integrated system for radiator, underfloor heating and hot water unit. It makes use of a 3-way valve or an indoor cylinder to complete the three heat outputs at once.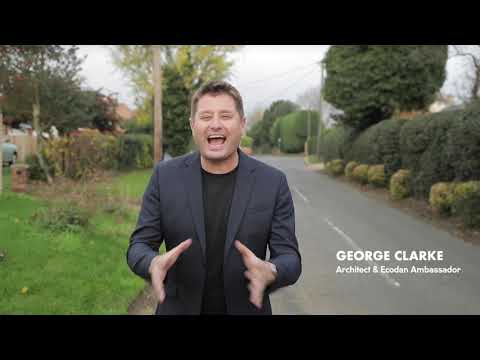 Benefits of the Mitsubishi ecodan heat pump system
Super efficient system that can be used for various applications
The Mitsubishi air source heat pump takes in far-less energy to keep you warm and heat your water than a conventional heat pump. It uses an inverter that draws less energy to absorb heat from the surroundings. At the end of the day, you spend less and enjoy the full benefit of a heat pump system.
How efficient is the system
The formula used in determining the efficiency of a heat pump system is called the Coefficient of Performance (COP). This is the ratio of the heat that the pump delivers to its power consumption. As for the Mitsubishi heat pump, for every 1kW of input energy, it absorbs free heat energy to deliver up to 3.2kW of heat. If you compare with an electric or gas boiler system, these have COPs of between 0.82 and 0.85. This is a serious saving in the end.
Integrates with your existing system
The heat pump is an advanced system that delivers heat for various applications. However, unlike many systems, it can be integrated with an existing heating or hot water system. This is advantageous to people who had existing systems and would like to upgrade to a heat pump. It comes with units to integrate to either an electric or a gas system. Besides, it also does require extensive modification of your home to install it like the underground systems. This also lowers the cost of installation for new homes.
The cost of installation can be covered by savings
Over time, savings in the energy bill may cover the cost of installation. If you compare the cost of running the unit for five years against a conventional system, you will most likely have covered more than half your cost.
It comes with an app
You can control all your heating system using the Mitsubishi Electric MELCloud app. The app has hot water and heating functions, frost protection, holiday mode when you are not at home for extended periods, 7-day weekly schedule, operation mode reports and energy running costs report, among others. Besides, it has a live weather feed to let you plan your heating applications well in advance. It allows you to pre-heat your home before you get back and enhance further energy savings in live with your heating needs.
It has low noise levels
Ecodan has been awarded the Noise Abatement Society Quiet Mark. This means that the Mitsubishi air source heat pump does not make noise in the neighbourhood. It can also be used in places where there are strict noise control regulations. This makes it a comfortable system to use even when the outdoor unit is just outside the window.
It has no gas supply or fumes
People who use gas-heating systems have to contend with fumes, carbon monoxide and other combustion gases at home. This causes them to take in some polluted air and increase their carbon footprint. However, unlike these systems, the Mitsubishi ASHP does not have any fumes and does not require any ventilation. It also does not increase your carbon footprint in the neighbourhood. Besides, the lower energy consumption helps lower the overall carbon footprint in the production of the energy.
Achieves a code level 4 for sustainable homes
The use of the heat pump qualifies your home to be part of the sustainable homes with any additional measures. While used with other improvements, you can achieve higher sustainability at any place around the world. Besides, most households qualify for a Renewable Heat Incentive (RHI), which results to lower tax, and other monetary incentives. It is a double-win for homeowners or commercial settings. The system is recognised in both the UK and EU governments and some of them offer 5% VAT rating for capital and installation costs.
Energy monitoring is standard
The air source heat pump comes with a smart energy monitoring system that ensures precise control of the input in line with the output. Therefore, there is no extra energy that is consumed when there no need, as seen in conventional heat systems. This means when it is warm you use less energy to warm your home. It results to higher energy savings.
If you are considering an efficient heating system, look no further than the Mitsubishi ecodan air source heat pump.